Restaurant review: Dixon's BBQ delights with brisket, burnt ends and irresistible ribs | Restaurant reviews
2 min read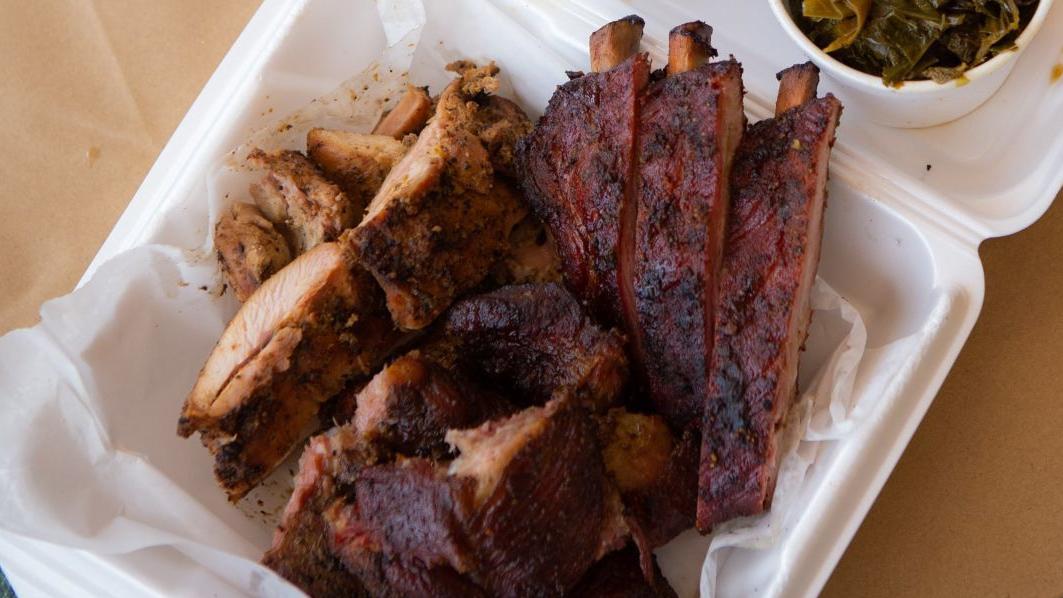 Dab the ribs with the Dixon's BBQ house barbecue sauce or bathe the slab in it entirely. Your call. You need at least a touch of its tang to complete the dish, and I dig its caramel sweetness with a coiled bite. It reminds me of Coca-Cola.
I didn't expect to be raving about the ribs at Dixon's BBQ. Dixon previously operated Dixon Smoke Co. from December 2015 until June 2018 in Midtown, and while I enjoyed the ribs at that restaurant, when it closed, I mourned its brisket, especially the burnt ends, and its standout side, juicy corn on the cob slathered in a spicy barbecue aioli.
Brisket, both sliced and burnt ends, and that corn on the cob have returned at Dixon's BBQ, but Dixon says ribs and rib tips are his family's barbecue legacy. His mother, Charlene Runnels, ran the barbecue restaurant Charlie's in Berkeley, and even before opening the restaurant, she was expected to bring her ribs and rib tips — and her peach cobbler — to family reunions.
Dixon's mother, he remembers, "always barbecued, and I was always the person who ran in the house to get the pans, and I was always the person who was just always there beside her."
Runnels died in 2017, and grief led Dixon to close Dixon Smoke Co. the following year. Last spring, when he announced he would reopen in Overland as Dixon's BBQ, he told me, "I'm just trying to come out of it now and get back to cooking, man."