City Pork taking over Adrian's Restaurant & Bar in Highland Park Marketplace
2 min read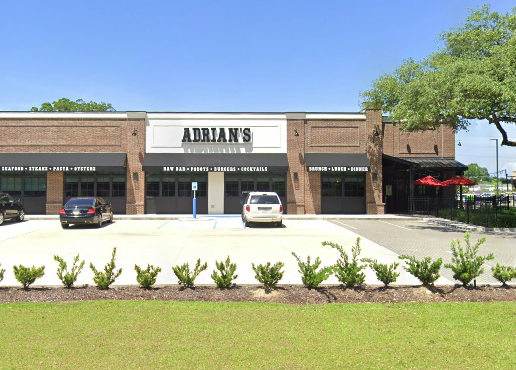 Adrian's Restaurant & Bar, which has been closed since last summer, is being converted into another City Pork, which is slated to open in May.
City Pork owner Stephen Hightower, who signed the paperwork for the 6,870-square-foot space earlier this morning, will lease the building from Juban's Restaurant Group, which "pressed pause" on Adrian's nearly one year ago amid the coronavirus pandemic.
It's not the first time Hightower's City Group Hospitality has partnered with Juban's Restaurant Group. Back in August, City Group acquired Beausoleil from Juban's.
"We've been working on this for a handful of months, since the Beausoleil acquisition," Hightower says, declining to disclose additional terms of the deal. "Our brand has been strong for eight years now, and we wanted to be calculated in making that next move. This location has seen tremendous growth, and it already had a beautiful restaurant there."
The Highland Park Marketplace restaurant will mark City Pork's fourth existing location in Baton Rouge, joining its brasserie and bar on Jefferson Highway, catering and events headquarters on Government Street and coffee and sandwich shop in the Design Building on LSU's campus.
Noting the larger footprint he'll have, Hightower bills the new location as a "celebration of every City Pork concept we've ever done," including the aforementioned concepts as well as its shuttered Deli & Charcuterie underneath the Perkins Road overpass and Kitchen & Pie concept on Exchequer Drive.
"We'll have an opportunity to bring some of those concepts back to life within this new building," Hightower says.
Some older menu items, such as smoked chicken fried steak, will return, while other new ones, like barbecue rubs and dishes, will appear on the new restaurant's menu.
Hightower says he already has managers lined up and is looking to hire about 50 workers. He expects to open the restaurant by mid-May.