Bracket Challenge: What is the best takeout restaurant along the Wasatch Front? Round of 64
2 min read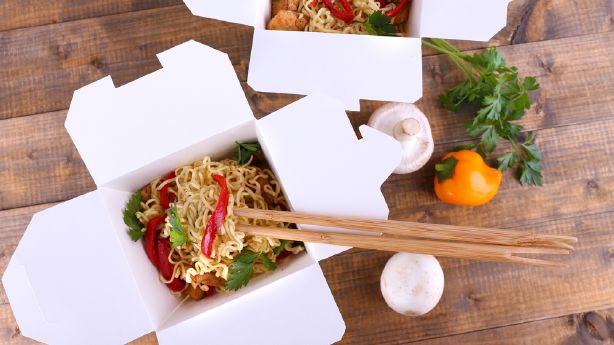 SALT LAKE CITY — Welcome to this year's bracket challenge where we attempt to find the best local takeout restaurant along the Wasatch Front.
On Monday, we published a list of over 100 restaurants recommended to us on Twitter, and you voted on your favorites to help us identify the top 64 competitors — four came from suggestions as write-ins from the survey and comments on the story. The four write-in restaurants with the most mentions were Cafe Rio, Crown Burgers, JCWs and The Pie Pizzeria — they enter the challenge as 11 seeds.
Yes, if they were included in the actual survey as an option they would have received much more votes and been higher seeds. But none were suggested until after Monday's story was published, so look for some (all?) 11-seed upsets. Many of my favorite restaurants did not make the cut, either, so I feel your pain.
After two days of voting, the local restaurant with the most votes and securing the No. 1 overall seed is Red Iguana. The pick, in my opinion, was predictable as it's one of the first places recommended to outsiders when looking for a local restaurant in Utah. The remaining No. 1 seeds are Mo' Bettahs, R&R BBQ and Moochies — tough competitors and some of the favorites in the state.
For those interested, the seeding in the bracket is related to the restaurants receiving the most votes in Monday's survey, as previously explained. My Thai — one of my personal favorites and one of many Thai restaurants recommended — received the least amount of votes of the restaurants included in the bracket. It's a tough climb to dethrone Moochies, but I wouldn't be mad if it did — I love Moochies, too, so it's a win either way for me.
So how do you determine what is the best takeout restaurant along the Wasatch Front? That's really up to you and what you're looking for in takeout. Is it the place that is the easiest place to order from; the place with the best-tasting food; or the place with the coolest name? There's no set definition here, so vote on whatever your stomach tells you to vote upon.
And hopefully this list introduces you to some new places to eat. While we can only name one winner, each one needs our patronage to support local businesses. Maybe you'll find a new favorite restaurant along the way.
As always, have some fun with this. Go vote!
If you can't view the survey below, click here. To see the results, click here.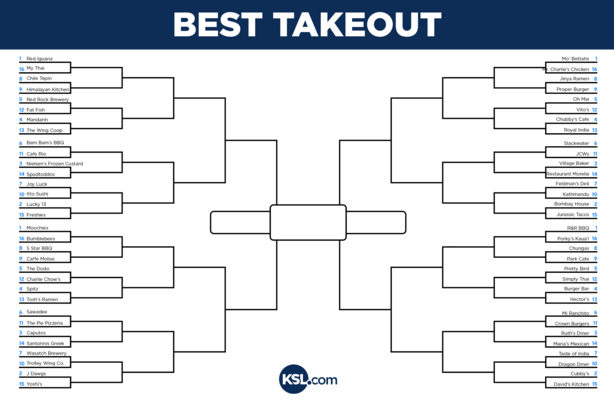 ×
More stories you may be interested in